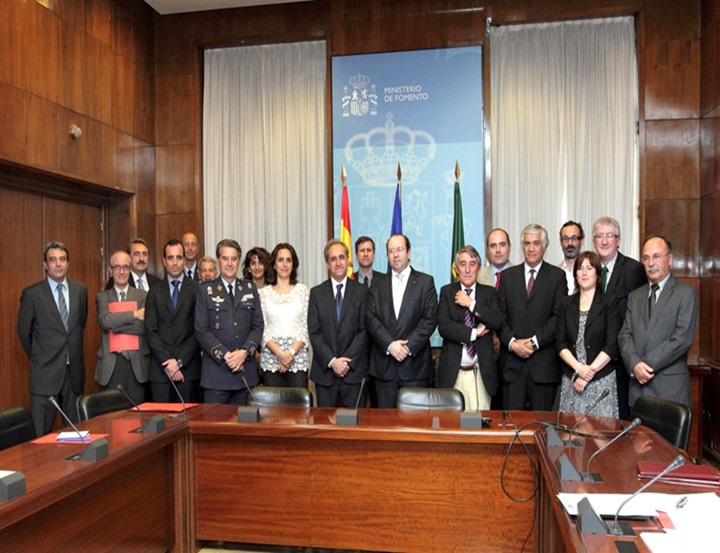 The 1st meeting of the SW FAB Council was held on April, 17th, 2013 in Madrid with the participation of the civil and military aeronautical authorities from both States as well as representatives of the SW FAB Supervisory Authority Committee (SAC) and SW FAB Operational Board (OB).
The main outcome of this meeting was the constitution of the governing body of the SW FAB: the Council, including the designation of the Chair and the point of contact of this body.
In accordance with the "Agreement between the Kingdom of Spain and the Portuguese Republic on the establishment of the South West Functional Airspace Block (SW FAB)" the Council is established as a joint decision-making body for the purposes of the implementation, operation and further development of this Agreement.
Following a proposal from the Portuguese representative for civil aviation, the SW FAB Council agreed the designation of Mr Ángel-Luis Arias (Spanish Director General of Civil Aviation) as Council Chairman. The Council Chairman designated Mr Jesús Pérez Blanco as the SW FAB Point of Contact.
The SW FAB Council representatives encourage the Supervisory Authorities Committee (SAC) and the Operational Board (OB) to start their activities as soon as possible. At this respect, Aena proposed to hold the first meeting of the Operation Board before the tentative day of the signature of the SW FAB State Agreement (13th May 2013).
The Council Chairman reminded the importance to start the activities as soon as possible to achieve results where Performance improvements for the airspace users should be one of the key objectives of the SW FAB.