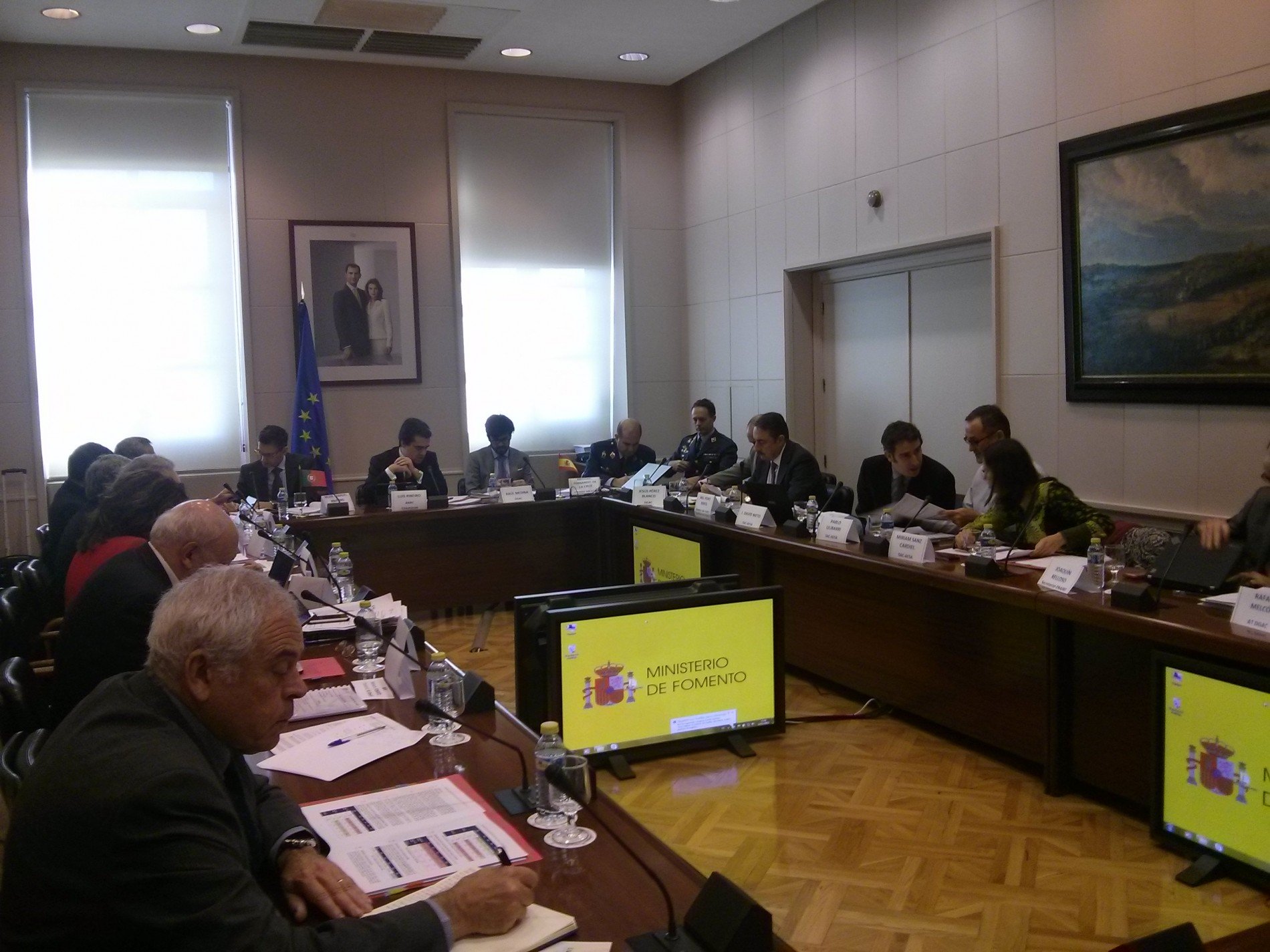 The 7th meeting of the SW FAB Council was held in Madrid on November 17, 2015 with the participation of ANAC, the Portuguese Civil Aviation Authority, the Spanish General Direction of Civil Aviation, and the Portuguese and Spanish Air Forces.
As invitees, representatives from NAV Portugal and ENAIRE, as members of the SW FAB Operational Board (OB), and the Spanish Supervisory Authority (AESA), as a member of the SW FAB Supervisory Authorities Committee (SAC) also attended the meeting.
The main objectives of the meeting were to evaluate and to give progress to the SW FAB activities and outline upcoming actions to be undertaken in the next months.
Another important topic in the meeting was the presentation of the developments made under the guidance of the SW FAB Operational Board Common Plan. The Council welcomed the achievements, highlighting in particular the steps taken in order to improve capacity as well as further cooperation with SW FAB neighbors, FABEC, and third countries.
In relation to the SW FAB capacity plan, it was positively remarked the first initiative to join the SW FAB en-route air traffic service providers (NAV Portugal and ENAIRE) with the Network Manager (NM) to discuss and design the next capacity plan cycle as part of the Network Operations Plan 2016-2019. This jointly participation of the SW FAB under this important issue clearly demonstrates the SW FAB compromise to better improve performance from a network perspective.
The SW FAB Council recalled the positive opinion transmitted by all stakeholders during the Stakeholders Consultation Forum (SCF) meeting held in June 2015 and it was agreed that the second meeting of this forum will be arranged in Madrid.
Finally, this 7th meeting finished the Portuguese ANAC Presidency of the Council. It was agreed for next year 2016 that the Spanish DGAC will assume the SW FAB Council Presidency and the SW FAB focal point.