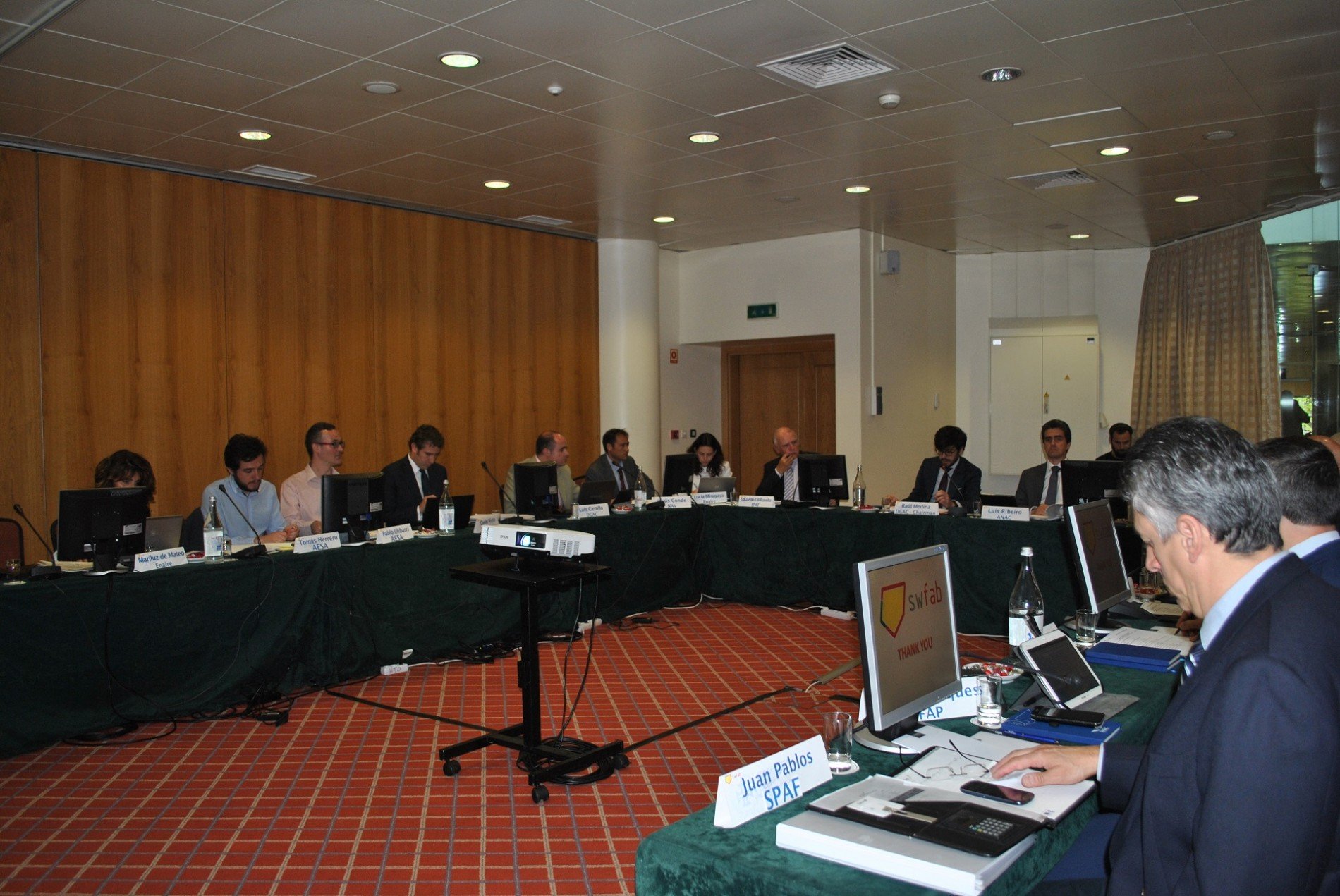 The 8th meeting of the SW FAB Council was held in Lisboa last 2nd of June 2016 with the participation of high level representatives from ANAC (the Portuguese Civil Aviation Authority), the DGAC (the Spanish Direction General of Civil Aviation) and the Portuguese and Spanish Air Forces.
As invitees, representatives from NAV Portugal and ENAIRE, as members of the SW FAB Operational Board (OB), and ANAC and AESA (Portuguese and Spanish Civil Supervisory Authorities, respectively) as well as the IPMA (Instituto Português do Mar e da Atmosfera, Portuguese Supervisory Authority for the meteorological service), as members of the SW FAB Supervisory Authorities Committee (SAC), also attended the meeting.
The main objectives of the meeting were to evaluate and to monitor the progress of the SW FAB activities and to outline upcoming actions to be undertaken following the commitments under the Single European Sky (SES) initiative.
Council representatives were updated on the developments made under the guidance of the SW FAB Operational Board Common Plan, the rolling plan which contains an overview of those activities planned to be implemented in the framework of the SW FAB initiative, highlighting the importance of the inter-FAB collaboration and the efforts to reinforce the contacts with FABEC partners to improve the development and implementation of cross-border airspace projects between SW FAB and FABEC.
It was also confirmed by the SAC Authorities the successful submission to the Commission of the FAB Monitoring Report 2015 – SW FAB in compliance with the Performance Regulation (EU) No 390/2013. New ways of collaboration between AESA and ANAC to take advantage of common synergies were mentioned.
The SW FAB Council discussed the preparation of the Stakeholders Consultation Forum (SCF) meeting to be held in Madrid at the end of November 2016. Taking into consideration the positive opinion of the first edition celebrated in Lisboa last 2015 a special focus will be given to the stakeholder's requests at that meeting
Next SW FAB Council meeting will be celebrated in Madrid taking advantage of the celebration of the 2nd SCF meeting.