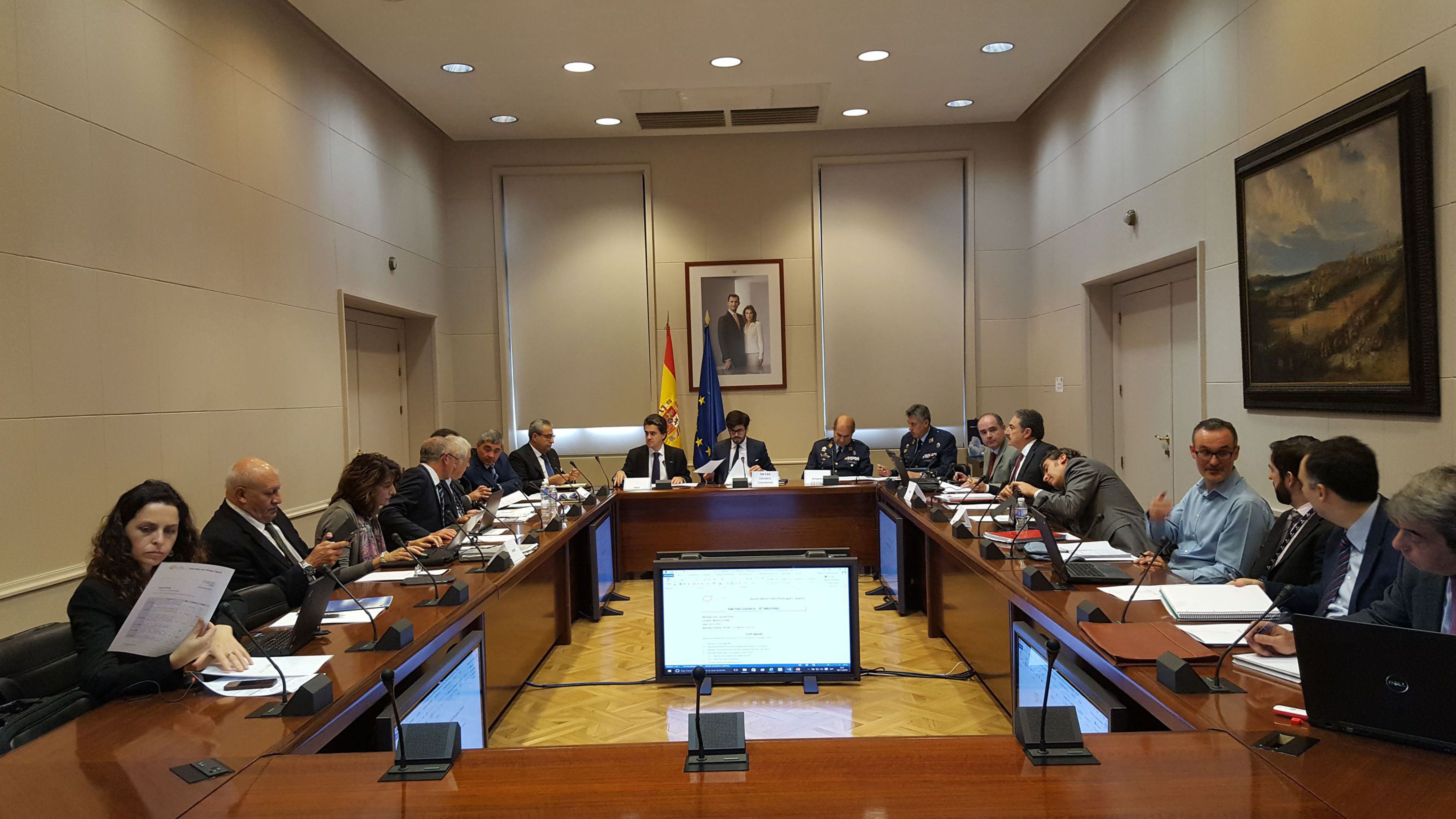 Last 17th of November, the 9th meeting of the SWFAB Council was celebrated with the participation of high level representatives from the DGAC (the Spanish Direction General of Civil Aviation), ANAC (the Portuguese Civil Aviation Authority), and the Portuguese and Spanish Air Forces.
Representatives from NAV Portugal and ENAIRE, as members of the SW FAB Operational Board (OB), and ANAC and AESA (Portuguese and Spanish Civil Supervisory Authorities, respectively) as members of the SW FAB Supervisory Authorities Committee (SAC), also attended the meeting as observers.
Special attention was done in this SW FAB Council meeting to the post-analysis of the 2nd SW FAB Stakeholders Consultation Forum (SCF) that took place the day before. The Council highlighted the positive opinion conveyed by all stakeholders, especially by the Network Manager and airline operators, who recognized the great effort made by the SW FAB to accommodate the unexpected traffic demand in the SW Axis along 2016 to the Iberian Peninsula and the Canary Islands tourist destinations.
As a further traffic increase is foreseen in the future the importance to reinforce collaboration with the Network Manager and to continue with the development of the extension of the SW FAB free route strategy was stressed.
A new edition of the SW FAB Operational Board Common Plan gathering the operational and technical 5 year (2017-2021) action plan was presented by the Operational Board. Also the activities carried out by the Supervisory Authorities Committee (SAC) were reported.
With this 9th Council meeting it was finalised the Spanish Presidency of the SW FAB Council and in January 2017, as part of the yearly rotation scheme, ANAC will assume the Presidency of the Council.