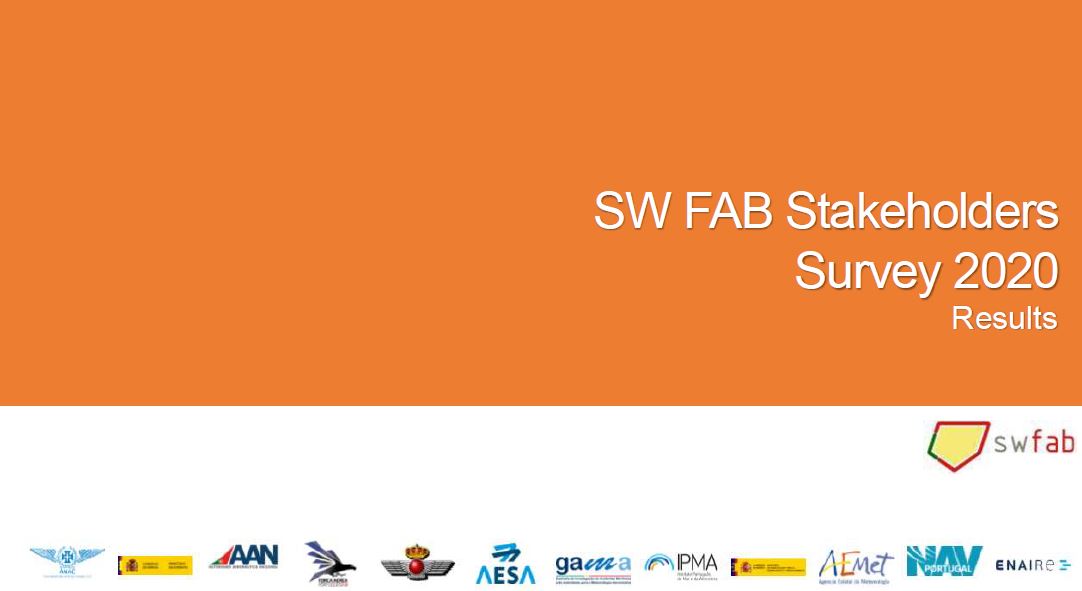 Under our commitment towards our stakeholders, the SW FAB carried out in December 2020 the Stakeholder Consultation Forum (SCF) Survey.
The SCF gathered representatives from all interested parties of the aeronautical community involved in the Single European Sky initiative (airline operators, Network Manager, neighboring FABs, ATCOs Associations, etc..) with the support of all the SW FAB organizational structure to offer a wider perspective of all activities and projects being performed under the SW FAB State Agreement and the Operational Board Common Plan.
Following the success of previous SCF events, and taking into account the still prevailing health global issue and environmental concerns we aimed for a more efficient, sustainable and effective approach to our stakeholders within a three layer dimension: institutional, supervisory and operational. Therefore, this initiative has been performed virtually since 2019.
2020 has been a very challenging year for the SW FAB as well as for the whole industry. The scenario included a massive plunge in traffic figures with most of the traffic flows also suffering a dramatic decrease putting at risk all the plans for the coming years.
Nevertheless, the SW FAB kept a positive and proactive attitude towards this situation and, besides all the dire side effects, both at organizational level and at operational level, all the plans kept a steady course.
It is quite noteworthy to refer that the three main areas of the Survey received an average of 4 marks out of 5 (1-very dissatisfied to 5-very satisfied):
SW FAB Air Navigation Services Providers behavior and results (at civil and military level);
SW FAB Supervisory Authorities behavior and results (at civil and military level); and
Civil and military Aviation Authorities Cooperation degree and results.
Generally, the overall satisfaction of our stakeholders reached an average of 4.2 mark.
Needless to say, Performance will continue to be the great commitment with airline operators and, in this sense, it was highlighted the success of the SW FAB Performance Plan adopted by the European Commission Decision in May 2016.
SW FAB representatives thanked the attendance and the participation of all the stakeholders, which are of the utmost importance to align SW FAB strategy to better satisfy airline operators' expectations.