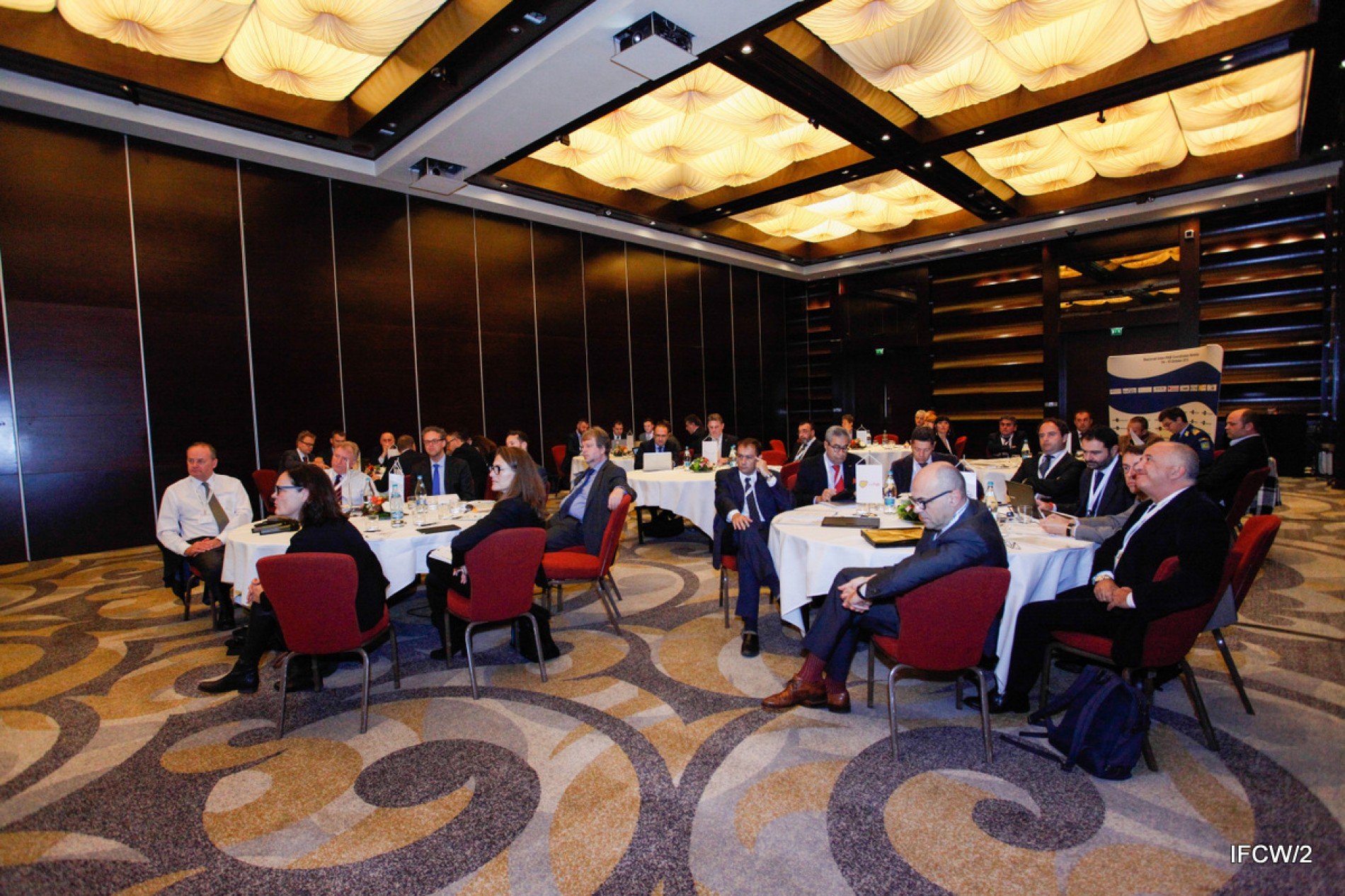 DANUBE FAB hosted the second meeting of the Inter-FAB Cooperation Workshop in Bucharest last 14th – 15th October 2015, attended by over 50 delegates from all 9 Functional Airspace Blocks (FAB's) from a range of institutions: Ministries of Defence, Ministries of Transport, National Supervisory Authorities and Air Navigation Service Providers.
Building on the first workshop held in Amsterdam in 2014, these two days helped shape the platform on a sound base for wide ranging cooperation and coordination, allowing FABs to align common goals and collectively form a strong and cohesive voice to external parties in Europe.
The Terms of Reference of the group, laying out the foundations of the platform, specifying its purpose, areas for cooperation, working methods and the meeting plans, were finalized and an Inter-FAB Communications strategy initiated, forming a baseline for the future success of the initiative.
The 9 FABs also agreed on actions to enhance coordination, at a first step, towards a more in deep cooperation in the Operational, Technical and Civil/Military domains on inter-FAB level. Specific areas of coordination were decided to be followed up on inter- FAB level such as Airspace, Civil/Military cooperation and SESAR Deployment. Sharing lessons learned about successful FAB projects gave pointers and ideas to other FABs for areas of development.
Having been the first in implementing the free route concept of operations in 2009 with the FRAL (free route airspace Lisbon FIR), South West FAB agreed to take a lead on initiating coordination on airspace optimization projects. The main goal will be to identify those main cross border inter-FAB projects which will offer the highest benefit for the European network to improve the flight efficiency and satisfy European wide performance targets.
Individual FABs also shared experiences, benefits and lessons learned on their key projects, with presentations on integrating ANS, harmonising safety on FAB level through centralised occurrence, optimising airspace through cross border operations, and centralised governance.
This is the first platform which brings together all FAB stakeholders, under one roof. The platform therefore provides an opportunity for wide ranging cooperation and coordination, allowing FABs to align common goals, share experiences and collectively form a strong and cohesive voice in Europe.
The workshop was very well received by all participants. The meeting further strengthened relationships between FABs and there is now significant momentum at inter FAB level. This momentum can now be harnessed to drive forward the platform and improve FAB performance in contribution to the efficiency of the European ATM Network.