Network Management (NMP)
SW FAB ATS route network redesign is an important area for change aiming to optimising the organisation and the use of airspace and to achieving a continuum for ATM purposes in line with the SES.
A network continuum will be ensured through the different proposals for new routes where all aspects related to lateral and vertical interconnectivity, including interconnectivity with SW FAB adjacent areas (between other FABs, FABEC, and third countries airspaces, Casablanca FIR and Argel FIR), will be addressed.
This network-orientated approach takes the SW FAB as a whole, irrespective of national boundaries, and is based upon the need to offer a more optimal route structure for the AUs, which will permit to enhance the overall ECAC ATM flight efficiency to satisfy new performance requirements/targets.
All proposals have been made with the integration of civil and military considerations and assume future civil/military arrangements including an enhanced airspace management based on a collaborative basis.
The main objective is to provide AUs with their preferred trajectories selected from the route network, whilst ensuring that the capacity and safety targets defined by the sectorisation are met.
The following projects are planned to be developed under this area:
Bordeaux interface project
ATS Network improvements
SW FAB en-route sectorisation improvements
The main achievement of the SW FAB concerning the optimum utilisation of the airspace was the delegation of ATS provision between Spain and Portugal through the implementation in October 2012 of a new cross border boundary limit definition irrespective of national borders which has provided a great value to overcome former limitations due to national borders.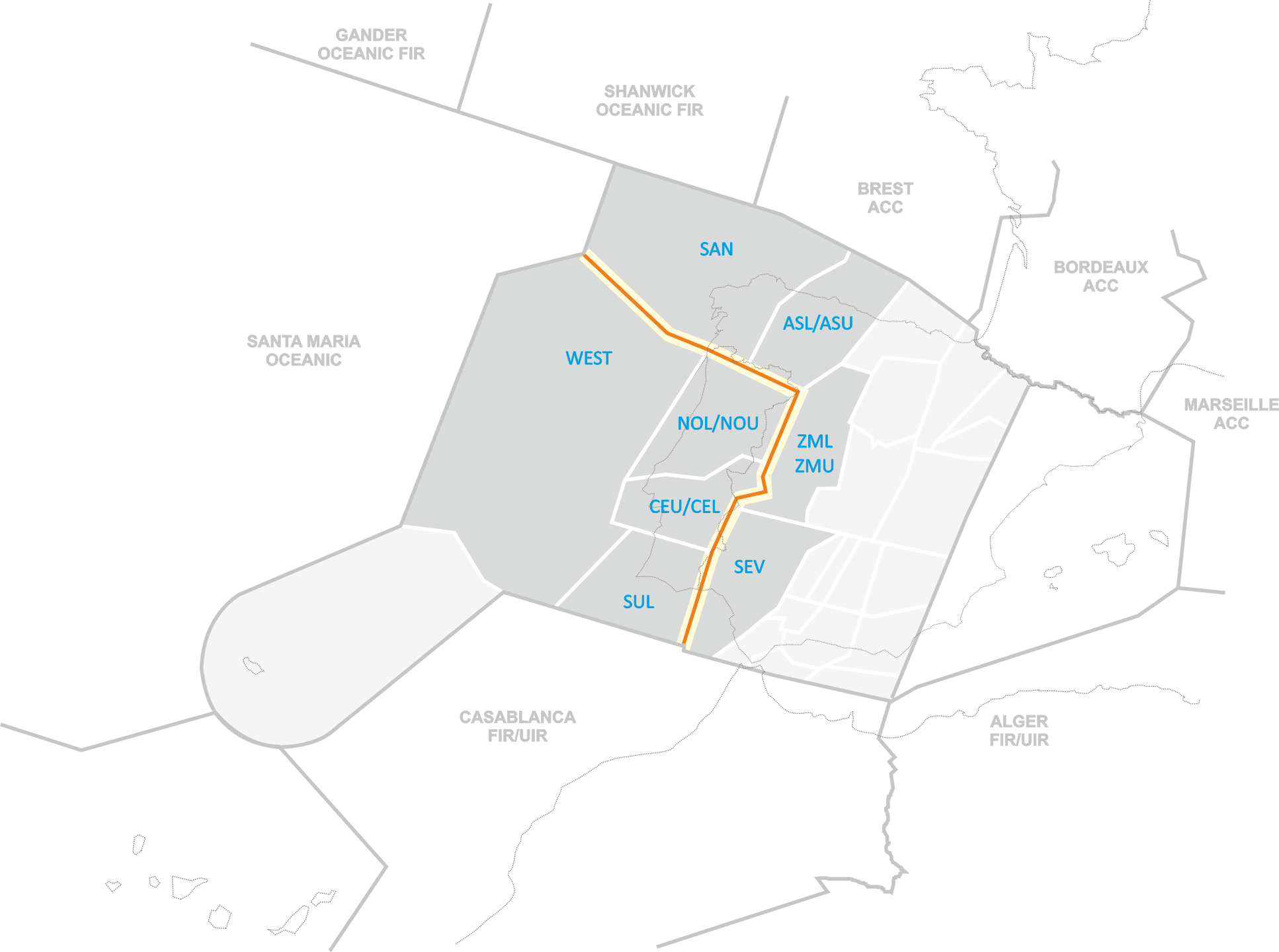 New inter-FAB SW FAB cross-border limit